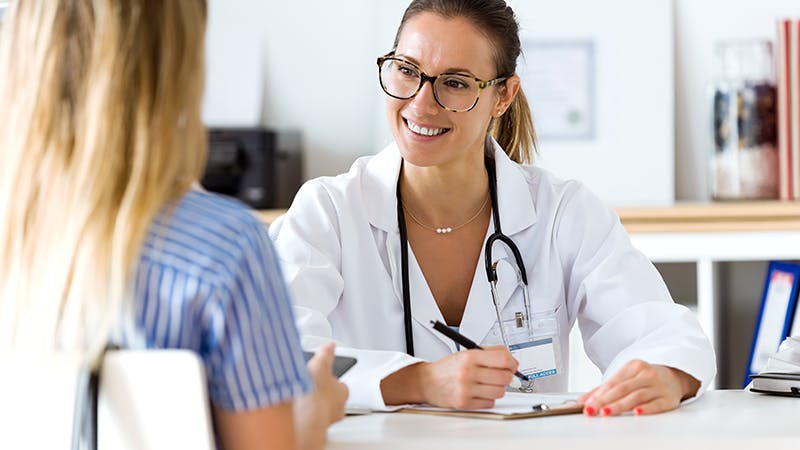 6 Reasons to See an ENT in South Florida
We rely on our primary care doctors to treat a range of physical conditions and illnesses, but for some conditions, you need specialist care from an ear, nose, and throat doctor, or "ENT." This specialty in medicine requires five years of study and experience after achieving a medical degree.
An ENT is a medical professional most qualified, experienced, and knowledgeable about diseases and conditions affecting the ears, nose, or throat. If you experience any of the following health conditions, we invite you to schedule an appointment at South Florida ENT Specialists.
1. Chronic sinusitis
Sinusitis is a painful condition in which the sinuses are inflamed and swollen. For some people, this condition continues for weeks or months, or "chronic sinusitis." Your nose will be constantly stuffy, it is difficult to breathe through the nose, and the face often sensitive, swollen and painful. If you struggle with this condition, and treatments have brought no lasting real relief, it is time to see an ENT. Chronic sinusitis can be the result of nasal polyps, a deviated septum, an infection, or allergies. Your ENT will perform a series of tests to identify the cause of the condition and plan a treatment to resolve it.
2. Acid reflux
If you have acid reflux, it means regular bouts of painful heartburn. If the condition is not treated, it can lead to more serious health problems, including chronic cough, a hoarse voice, or an inflamed esophagus, a potential precursor to cancer. If you constantly need to take antacids to try to avoid heartburn, it indicates you have a condition that should be diagnosed and treated by an ENT.
3. Hearing loss
If you notice changes in your hearing, you should be diagnosed and treated by an ENT. At South Florida ENT Specialists, we can identify any medical condition, illness, genetic hearing loss, or lifestyle habits that may be affecting your hearing.
4. Sleep apnea
Sleep apnea affects people of all ages, with symptoms such as snoring, gasping for breath, fatigue, headaches and other symptoms. The correct treatment can be determined by an ENT, who will evaluate your breathing function and advise you of the most effective way to restore healthy breathing during sleep.
5. Tinnitus (ringing in the ears)
A constant ringing in the ears that is not associated with actual environmental sounds can limit your ability to hear clearly and may be a symptom of age-related hearing loss. If you hear buzzing, clicking, ringing, hissing, or humming noises, an ENT can evaluate your condition and help get real relief.
6. Snoring
Snoring is one of the most annoying problems for couples who share a bedroom. When one partner snores, the other suffers interrupted sleep. Treating snoring requires a full evaluation of your nose and throat to identify why. Once diagnosed, an effective treatment can be performed. Restoring healthy breathing during sleep hours can help you have more energy during the day, and a happier relationship!
These are just a few of the ear, nose, and throat conditions that can be treated by an ENT. Other common conditions treated by these specialists include thyroid disease, vertigo, asthma, salivary gland disorders, swimmer's ear, a deviated septum, ear aches, and head and neck cancer.