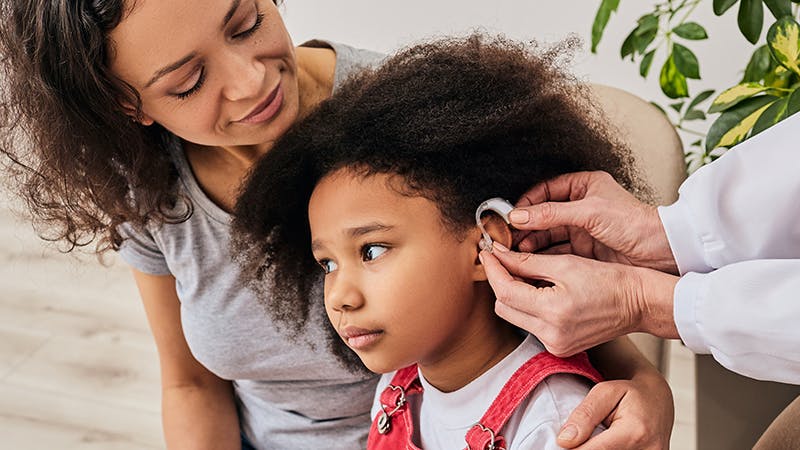 How Long do Hearing Aids Last?
Hearing aids do not last forever, even when properly maintained. The typical lifespan of a hearing aid is between three to seven years. However, these devices are affected by a range of factors, such as how much the device is used, whether it has been damaged, and whether frequently cleaned, maintained, and adjusted.
If you have dropped a hearing aid and it has a crack or other damage, it needs to be replaced or repaired. Generally, investing in a quality hearing aid is a smart decision, as when the device lasts longer, you save the cost of more frequent replacements.
What is the best hearing aid?
The best hearing aid will be right for your lifestyle, level of hearing loss, and your budget. At South Florida ENT Associates, we offer a range of hearing aids, including hearing aids that are invisible, and behind the ear options that are much less noticeable than earlier versions. If you are suffering from hearing loss and it is time to replace your hearing aids, our ear doctors in Miami and throughout South Florida can evaluate your hearing loss and advise you of the model of hearing aid will be most effective for you.
Our process involves a comprehensive evaluation of your hearing capacity, along with evaluating your medical condition to identify any health condition that may affect your hearing. Your hearing will be professionally assessed by a certified audiologist.
Once your hearing loss has been evaluated, we can introduce you to the hearing aid options that are appropriate for your condition, your lifestyle, and your budget. Restoring your hearing can be a significant enhancement to your quality of life – you won't be left out of conversations, and can be completely engaged with your friends, family, and the people you encounter in your daily life.
Factors affecting the lifespan of hearing aids
You can help keep your hearing aids in good working order by doing the following:
Clean your hearing aids daily.
Keep the devices dry.
Have your hearing aids professionally cleaned and serviced regularly.
When replacing batteries, wash your hands first.
Keep the battery door open and the battery removed when your hearing aids are not being used.
Wait at least five minutes after removing a battery to replace it.
Invest in a hearing aid dehumidifier.
Schedule regular maintenance and adjustments.
When a hearing aid becomes obsolete
Hearing aid manufacturers are always working on developing better devices. Older hearing aids can become more difficult to repair, as the manufacturer no longer produces replacement parts. If your hearing aids are older, you may be extremely pleased to discover the advances in technology in the industry, and the superior performance you can expect from the next-generation devices.
Your lifestyle and your hearing aids
One of the biggest concerns about hearing aids is whether they are visible to others. While some cases of extreme hearing loss may require a more visible device, developments in the industry have led to hearing aids that are virtually invisible to others and are often the perfect choice for people with mild to moderate hearing loss. Your hearing aids can be custom-manufactured to fit your ear for ultimate comfort, and barely noticeable, if at all, to others, even behind the ear models. The factors that affect the size and appearance of your hearing aids include battery life, cost, and the degree of hearing loss.