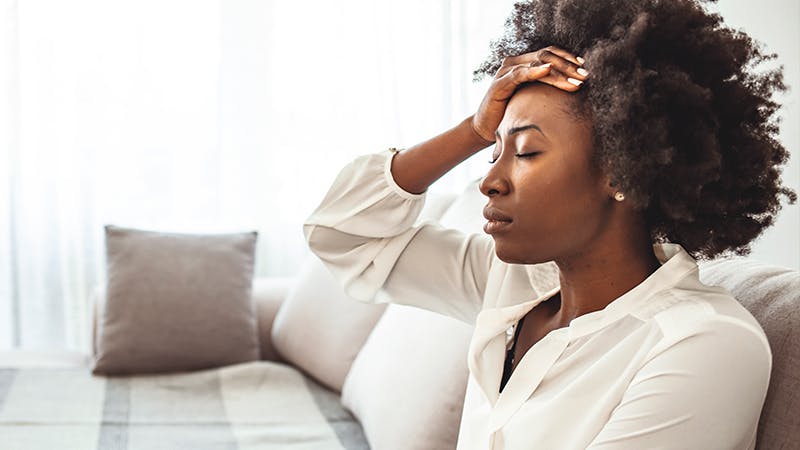 Signs of Chronic Sinusitis
Sinusitis is a condition in which the tissues lining the sinuses are inflamed or swollen. The sinuses are not draining normally, leaving you with a stuffy nose, difficulty breathing through the nose, and your upper face may feel tender and painful. This condition could be the result of nasal polyps. These are growths in the sinuses which can become irritated and swollen, blocking the hollow areas of the sinuses or airways. These polyps often develop in people with asthma, hay fever, and other conditions. The signs of chronic sinusitis include:
Runny nose with thicker, discolored mucus
A constant stuffy nose
Reduced ability to smell and taste
Ear pain
Headache
Aching upper jaw
Sore throat
Tenderness and swelling on the upper face
If you have one or more of these symptoms, lasting more than ten days, or continue for weeks or months, you have chronic sinusitis. Many people will first experience acute sinusitis which resolves with treatment and then returns, eventually developing chronic sinusitis that prescribed treatments are unable to resolve.
It is of immense importance that you schedule an appointment at South Florida ENT Associates you have had sinusitis several times, which is not resolving. Our ear, nose, and throat specialist can perform a set of diagnostic tests to correctly identify the cause of chronic sinusitis and develop a treatment plan to restore healthy breathing and resolve the condition.
Do I have chronic sinusitis?
If you suffer frequent sinusitis and the treatments prescribed by your primary doctor are not resolving the condition, you may have chronic sinusitis, and need to be evaluated by a specialist. A set of tests may be performed, including imaging tests such as an MRI to evaluate the condition of your sinuses, a nasal endoscopy, blood tests, nasal fluid tests, biopsies, allergy tests, a CT scan, or other tests to identify any problems within your sinus cavities.
After comprehensive testing, you may be diagnosed with chronic sinusitis. The ideal treatment plan will be developed, reflecting your unique health condition. Antibiotics are often prescribed to treat the infection, but it may be necessary to perform treatments to resolve nasal polyps, or place a nasal stent, which delivers anti-inflammatory medication to the polyps over several months as an alternative to surgically removing the polyps.
Risks of chronic sinusitis
When chronic sinusitis is allowed to continue without a more comprehensive treatment, it can pose a series of health risks, including decreasing the ability to smell, or the development of a cyst-like mass due to the inability of the sinuses to drain normally. The infection can spread to other areas of your body, leading to ear, skin, or brain infections in the most serious cases.
When the sinusitis infection spreads to the eyes, it can lead to vision changes, discomfort, reddened eyes, and other vision problems. In very extreme cases, the infection could spread to the bones, spinal fluid, or brain, which are life-threatening conditions that require immediate medical intervention.