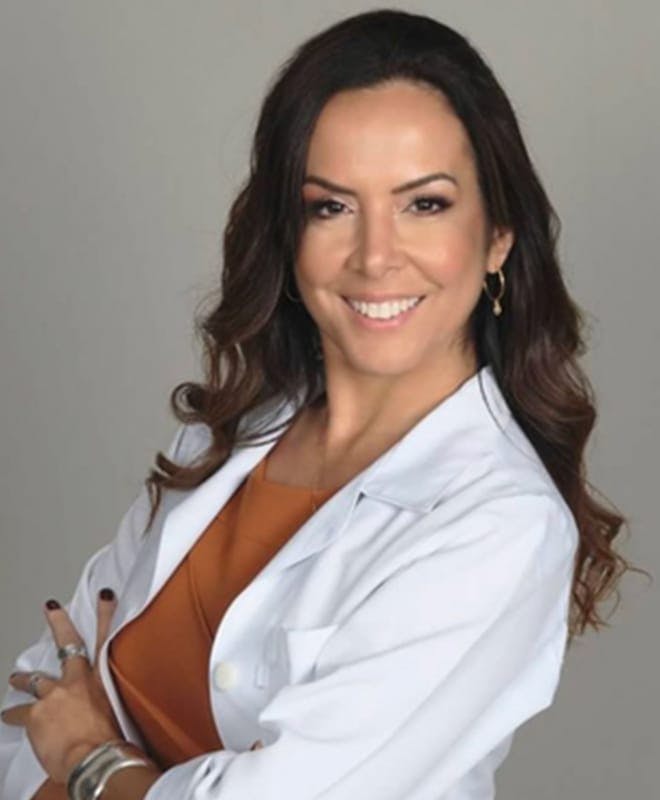 Alessandra Santana Avazian, AU.D, CCC-A
Audiology
Dr. Santana Avazian received her Bachelor of Arts degree in Speech Language Pathology from the University of Mogi das Cruzes in Brazil. Subsequently, she received her Master's degree in Audiology from Santa Casa Hospital in 2000 and went on to perform as an audiologist and researcher for 12 years in South America. A member of the Cranium and Oral-Maxillofacial team at the University of Sao Paulo Brazil, she worked in audiological assessment and hearing research with cleft palate and Microtia patients. Dr. Santana Avazian relocated to Florida in 2012 and earned her Doctorate Degree in Audiology from Salus University Philadelphia in 2017. In addition, she has a Certificate of Clinical Competence from the American Speech Hearing Association (ASHA) and is licensed to practice in the state of Florida.
Dr. Santana Avazian earned a Cochlear Implant Advanced Audiology certification from the Institute for Cochlear Implant Training ICIT at Vanderbilt University in Nashville. She was also, an Audiologist Cochlear Implant fellow at Aured and National Hospital Medical Research Center in Mumbai – India. Dr. Santana Avazian has expertise with hearing diagnostic pediatric and adults, electrophysiological hearing evaluation, Cochlear Implants evaluation, programming, Vestibular assessment, and Vestibular rehabilitation. Dr. Santana Avazian also has extensive knowledge and training fitting hearing aids for patients with the most challenging conditions and fitting advanced levels of hearing technology from reputable hearing aids brands.
She's fitted patients from several countries and is fluent in English, Spanish, Portuguese, and French. Dr. Santana Avazian provides supportive communication to guide patients through to the best hearing device choice during the hearing aid fitting process and strives to ensure individuals leave with the optimum hearing experience.
---
Location Information